For those planning their holidays to a historical site, Egypt is the place to be at. This 'gift of Nile' is well known for its great civilization and exquisite pyramids. One can also come across famous tombs and other historical monuments.
Luxor is a historic Egyptian city which was also its capital during ancient times. Divided by Nile into East and West Bank, Luxor is famous for many historical sites like the tomb of Tutankhamen and Karnak and Habu temples. There are many tourists planning a holiday tour to this historical place, hence it is very important to be well aware of all the go-to places of the city. Tourists may easily find many luxurious hotels on the East Bank of Luxor. To make your trip interesting and valuable, we have summed up five things that a tourist may find interesting to do at this historical place:
Five things to do at Luxor:
Luxor has a very peculiar mix of traditional and modern sites. While there are many modern buildings in the East Bank of Luxor, the place has still retained its traditional bazaar keeping up with the traditions. The West Bank is famous for several historical sites like the Valley of the Kings, the Necropolis, Habu Temple, the Workers Village, etc. The weather of Luxor is warm and sunny all round the year and given very slight variations in the annual range of temperature, one could visit Luxor at any time of year. Here is a list of 5 things that tourists can do to make their visit worthwhile:
Quad Bike Ride in Luxor: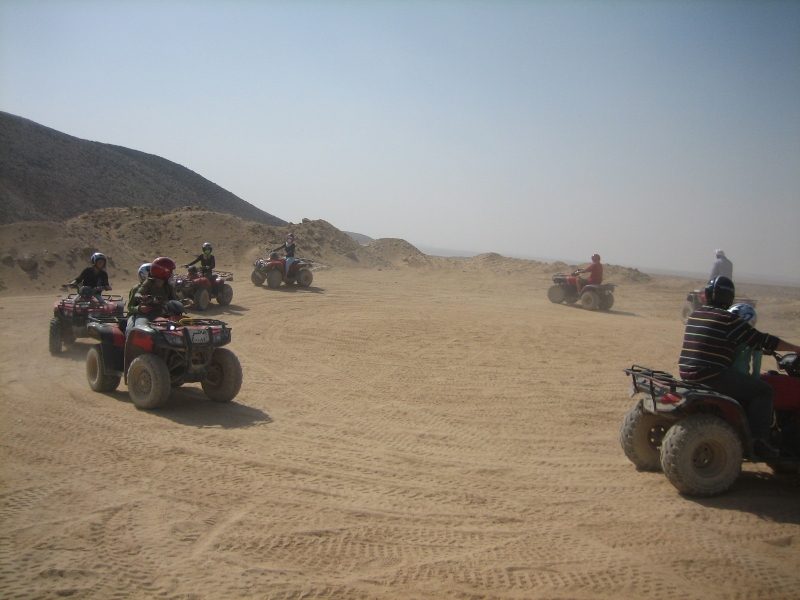 Visitors might enjoy this adventurous ride on the West Bank of Luxor going around Tombs and Temples of the city. This 90 minute ride in the Egyptian desert might promise both thrill and adventure.
Sound & Light show at Karnak Temples:
The Sound and Light show of Karnak Temple takes you back to the magnificence of the Egyptian history. The 75–minute spectacle has is very informative and entertaining.
Felucca Ride:
Tourists might enjoy this sensational ride on the historical felucca sailing boat on the river Nile. Tourists ride can through river through this majestic river on a 3 hour trip.
Getting on Hot Balloons:
This 45 minute ride from the West Bank can give a breathtaking experience to the tourists. One can get the birds-eye view of the splendour of the great city. There are many agents providing pickup and drop services from your hotel to the spot.
Valley of the Kings: This magnificent valley has several tombs of great historical importance. These tombs belong to many great Pharaohs and many powerful nobles. The valley is divided in east and west valleys. As a world heritage site, the valley has lot more to offer for those interested in history of this great civilization.
Conclusion
There are many other places that one look out for while planning their journey to this great city. Overall, trip to Luxor has every reason to leave an indelible mark on your lifelong memories. For more tips and information, leave your comments in the section below.